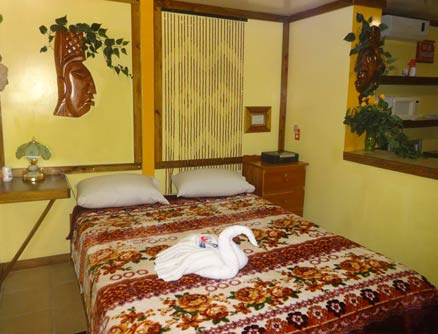 Comfortable Rooms
Our rooms are cleaned daily and built for comfort, with Air conditioning. Spacious and Relaxing our rooms a design to keep the noise out and you in.
Great Facilities
Some of the great amenities and facilities you will find at Cocopele Inn: Shared kitchen, High speed Internet, 24hr security.
Airport Transfers
Book your airport transportation with us and Belize Shuttle with William will be there, our Belize meet and greet shuttle service.
Cocopele Inn - Just 10 minutes' walk from Downtown San Ignacio
Discover why we are the best out-town in-town accommodation
San Ignacio towns best places to stay is The Cocopele Inn, as it offers long or short term accommodation rates, laundry services, kitchen facilities and transportation from Belize International Airport or just about anywhere in Belize.
The Cocopele Inn is centrally located in Santa Elena Town, the sister town of San Ignacio, which is separated by the Macal River.  A short scenic walk across the Hawksworth Bridge will take you directly to the heart of San Ignacio Town, where the banks & ATMs, Restaurants, shopping center, local farmers market and other attractions are located. Also located on the same property as the Inn are 2 local restaurant perfect for students, expats or anyone looking to take a bite of the local menu.
The best choice in Santa Elena, Cayo
Perfect for couples, groups, families, expats or students and the solo traveller.
Accommodation in the San Ignacio area range from backpacker's style to Luxury accommodations. Cocopele Inn offers mid-range rooms, well suited for long term stay.The Laundry service and kitchen area are monitored by security cameras making our Inn the safest mid-range hotel in the twin towns.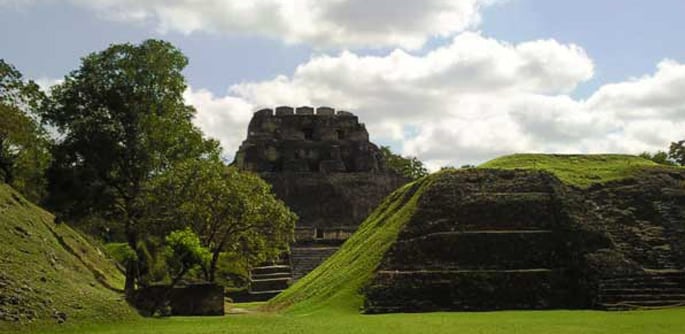 A Place to study in Belize
Looking for great place to study in Belize? Cocopele Inn offered affordable rates along with all the amenities and facilities anyone studying in Belize would need. Complementary high speed internet with in room desk and chair, laundry service, a shared kitchen and 24hrs security.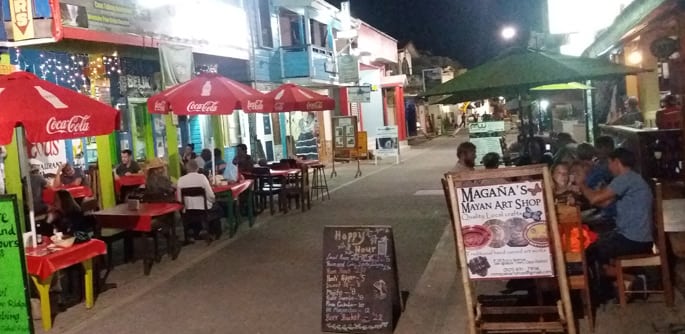 Expats gateway to Belize
Expats wanna know!
What is it like to live in Belize? This is certainly a question you can find the answer when stay at Cocopele Inn, our long terms rates makes it easy for expats to get settle in and start experience Belize. Our close proximity to everything in San Ignacio means there is no need for taxi.
Things to do
San Ignacio Market
---
San Ignacio Iguana Hatchery
---
Guest Reviews
This little hotel was just perfect for a comfortable stay. Lucy is so kind and helpful. She really went out of her way to make things easy for me. In fact, I was scheduled to stay at an airbnb for the night after my stay with Cocopele and it fell through in a very negative manner. ... I recommend staying here as you arrive, to get acclimated. William from William's Belize Shuttle Service, (see review) also plays a role here.
Clean comfortable room and very friendly (Lucy). Didn't use the communal kitchen area but the restaurant run by Lucy was great food and available early morning. Short walk across bridge to town center, banking and tour agency. We heard of this accommodation through travels with Williams Shuttle service and highly recommend both it if your looking for friendly knowledgeable accommodation and/or transportation
We stayed in a basic room at the Cocopele Inn. There was a fan and a full bath. You can also rent rooms with AC, but we found it bery comfortable with just the fan. The room was clean and comfortable at a great price. The Inn is located just across the bridge from San Ignacio and you could walk to several restaurants. There was a shared kitchen available, but we didn't use it.
Supporting a worthy cause!
When you book a stay at Cocopele Inn you're automatically support a worthy cause. A percentage of your room rate goes to the "Good Start Feeding Program", where William saw the need to give kids not just a tasty hot meal but also school supplies. Your stay makes it possible for countless Kids of San Ignacio and Santa Elena town to receive a good start. THANK YOU!