Cocopele Studio Rooms are some of the best accommodations you will find in San Ignacio or Santa Elena Town…
On the ground floor of the Cocopele Inn you will find our spacious studio rooms and can comfortably sleep a party of 3.
Take advantage of some of the best rates in San Ignacio and Santa Elena Town, rates just right for long or short term stay.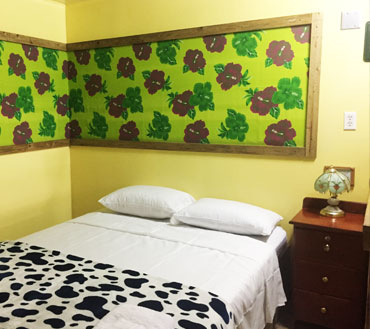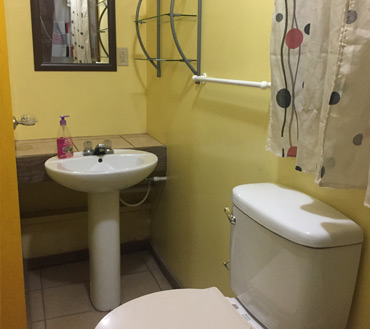 Cocopele Studio Room amenities include:
Spacious Rooms with plenty of Seating
Full Private Baths with Towels, Hot and Cold Showers plus a Starter Package of Toilet Paper, Hand Soap and Shampoo
Cable TV
Free High Speed Internet
Shared Kitchen Facilities
Room Safe
Couch
Laptop Desk and Chair
Dresser Closet
Laundry Service
24 Hour Security
Cocopele Studio Rooms
Our Studio Rooms have a secure exterior hallway entrance and are all non-smoking.
Visit with other guests while you cook and eat or just sit and relax with a drink.
Make the Cocopele Inn the hub of your activities!